The hacking of Associated Press Twitter Account on April 16th was the most attention-grabbing event among the recent social media hacking incidents.
According to the Associated Press, a hacker's randomly written tweet, "Breaking News: Two explosions at the White House, injured President Obama," was posted, according to Associated Press. The tweet, sent just after 1 p.m. EST on the 16th of the United States, terrified Twitter users, and dropped the Dow Jones Industrial Average by 143 points on the stock market.
Professor Eric Johnson, director of the Center for Digital Strategies at Dartmouth College's Tuck School, said this type of hacking has become too common. Only this year, social media accounts such as NPR, BBC, Burger King, and Jeep were hacked.
"Phishing is the most common way to infiltrate Twitter and steal the right to use it. It's an extremely simple hack, but it has tremendous destructive power," said Johnson.
If you or your company is a victim of social media hacking, here are four tips to help you get through the situation and prevent it from recurring.
1. Retrieve your Account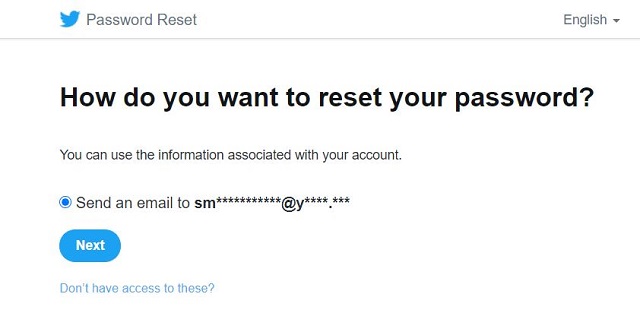 "If your Twitter account is hacked, you have to change your password immediately," Johnson said. Click the gear icon at the top right of the screen, select Settings, click 'Password' in the menu on the left, and enter a new password.
If Twitter has suspicious of hacking and has suspended your account, you will need to visit support.twitter.com/forms/hacked and enter the information so that you can regain control.
Johnson recommends going to the list and removing unnecessary applications, as third-party apps that have access to their Twitter account could be the cause of their Twitter account hacking.
To check which apps have access to your account, go to the settings page and click apps in the menu on the left. Revoke access to applications that you don't know about or that you no longer use.
2. Delete the Post and Notify your Followers
Once you have regained control of your account, you need to delete the post that was sent by hacking. Just browse through your profile, find the tweet in question, and click 'Delete'.
Johnson explained that it was also important to let the followers and friends affected by the situation know what happened and that the problem was resolved.
"Time is the key," he said. "You have to mobilize all the channels you have available to make this matter known." "You have to post a message on your website's homepage, send an announcement tweet, and post to Facebook and other social media sites. This is to help them learn about the problem and reduce the damage further," he said.
3. Review your use of Social Media Again Because
Social media is both familiar and easy, the person who maintains the account can take the wrong security measures. This is why you should review and revise your social media site usage and procedures after an incident or at any time.
"Setting up the social media usage process is contrary to the original concept of social media, raw transparency, but it's important to think about what it takes for an account that represents a company," Johnson said.
You should also suggest that your company's Chief Security Officer or Chief Privacy Officer be involved in the review process to check the process and find out where improvements need to be made.
For example, because people are linked to these Tweets, if a hacker can figure out who is writing the Tweet, such as the email address of the person sending the Tweet, they can also figure out how to phishing it.
4. Spread and Teach Online Security
"Everyone involved in corporate social media should be trained not only in the effective use of accounts but also in security risks and how to detect them," Johnson said. Phishing attacks are not difficult to spot if you take the time to know what you are looking for. This process can be improved with training.